Jardin des Fontaines Pétrifiantes
The Jardin des Fontaines Pétrifiantes: a place outside of time!
Since 1994, the Jardin des Fontaines Petrifiantes (the Garden of Petrifying Fountains) has been leading visitors into a world where every curve and topographic element has been lovingly conceived, designed and structured.
Our gardeners continue to embellish the site through their creative work – harmonising flowers, plants and artistic features.
Discover the natural phenomenon of petrification: incredible natural formations of tufa, made of plants covered by carbonate minerals.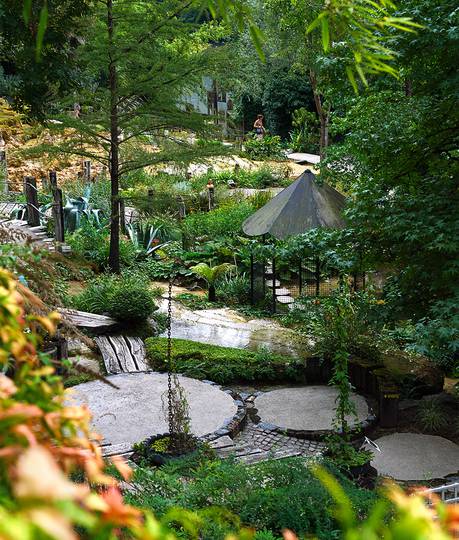 Discover three other natural attractions
to visit locally