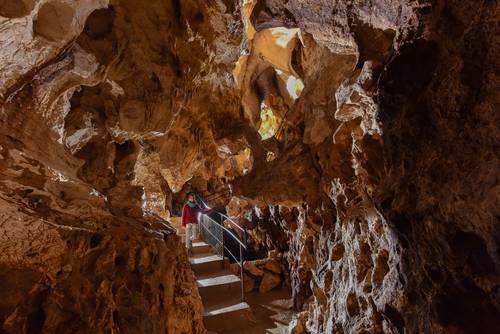 Person in a wheelchair
La Grotte de Thaïs is a natural site designed for the reception of the public, however, we do not have the possibility of accommodating people in wheelchairs inside the cavity, in fact the cave has a hundred steps.
People with mobility problems
The Grotte de Thaïs is hard to access for people with mobility problems: the tour lasts about 1 hour, along a 600-metre route with about 100 steps. The stairways are fitted with handrails The route is uneven in places, with sections that slope up and down slightly.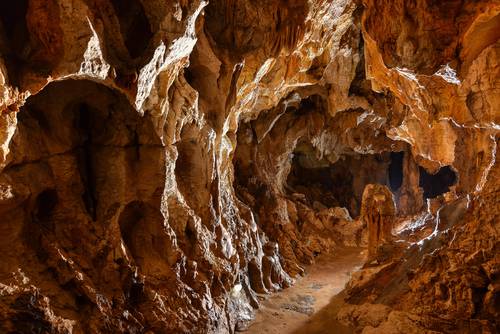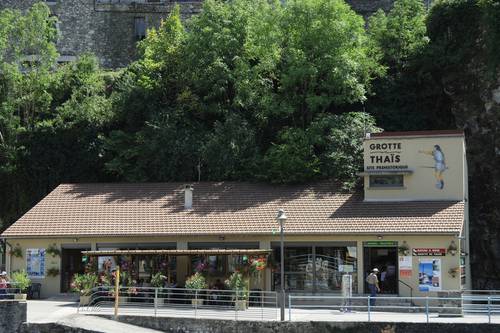 Welcome building
The welcome building (comprising the bar, shop and ticket office) is a public access building. As such, it is accessible by people with reduced mobility.
Toilet facilities
The toilets provided next to our welcome building include a disabled toilet.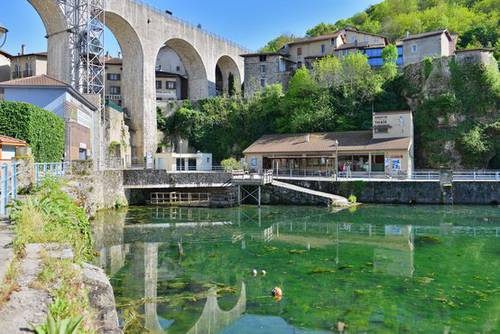 Accessibility is specific to each person, so we invite you to call us on 04 75 48 45 76 so we can plan your visit together.
Not found the info you need?