Covid-19 health measures: we accept group bookings. Timetables are liable to change, and cancellations may occur if the health crisis continues. We appreciate your cooperation.
Whether you're a family, charity or tourism professional...
we will help you organise your group visit to the Vercors.
For groups of more than 20 people, booking is required: this gives you a personal programme and the possibility of guided tours, at preferential rates.
Depending on your programme and preferences, Visites Nature Vercors offers you four activities. You can include one tour in your stay, or design a complete full-day programme.
For a lunch break during your Vercors visit:
our catering services from April to September
With our catering services, enhance your day by discovering terroir products in a warmly convivial setting.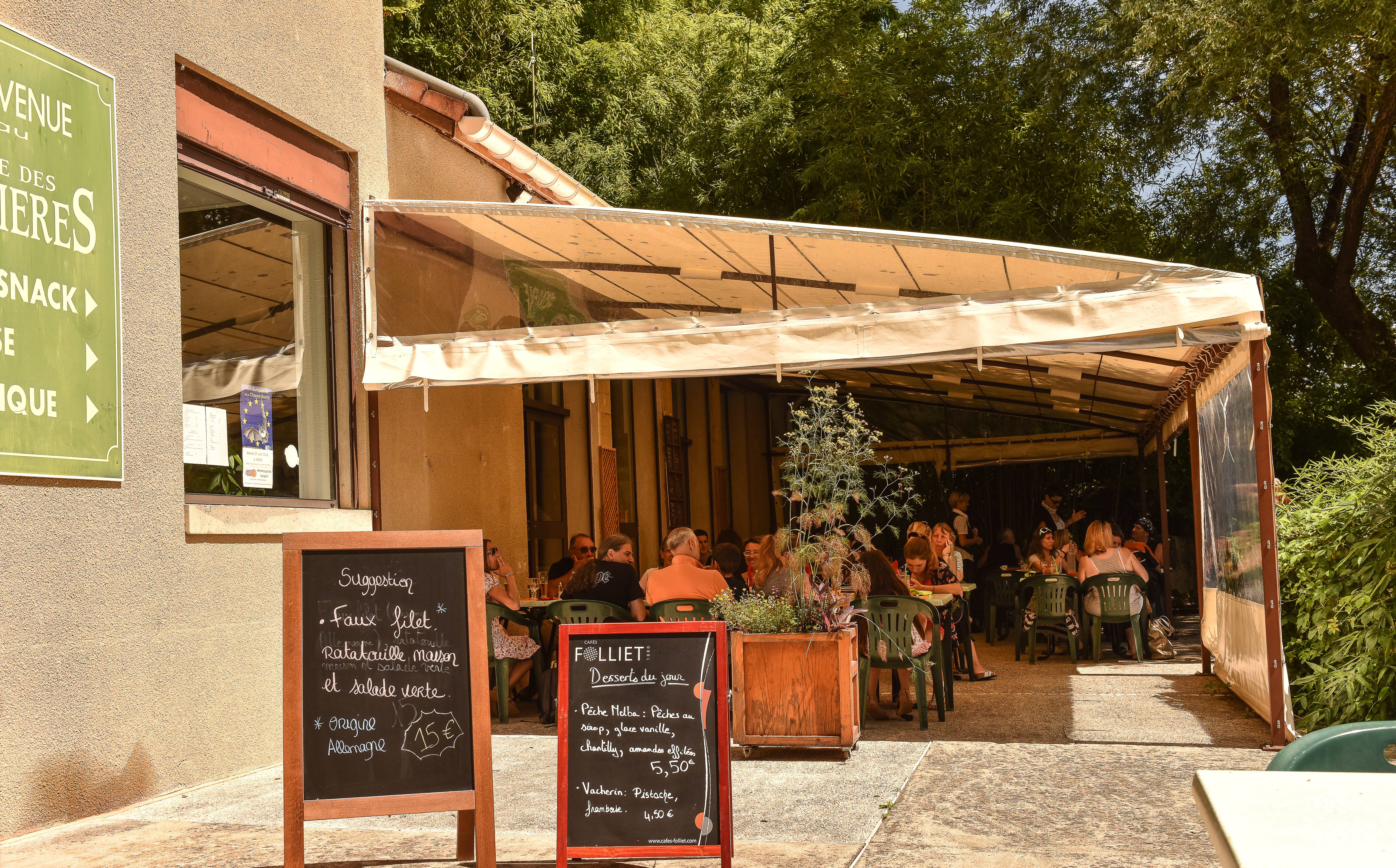 Lunch at Côté Jardin: no need to leave the site. We will host you at the entrance to the Jardin des Fontaines Pétrifiantes for a delicious meal.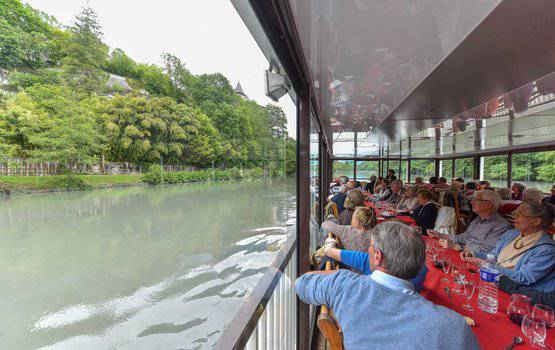 Lunch on board the Paddlewheel Boat "Royans-Vercors": a private interlude in the course of a lunch cruise. Enjoy exceptional surroundings during a two-hour dining experience, against a verdant backdrop on the River Isère.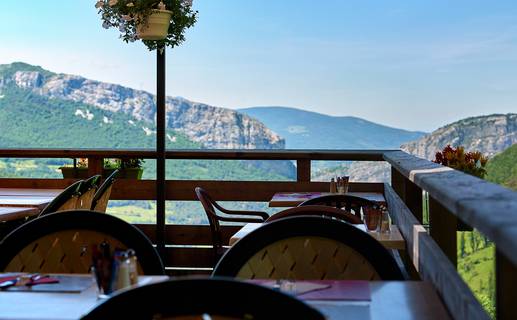 A panoramic lunch at Brasserie Le Gournier: before or after your tour of the Grotte de Choranche. A mouth-watering interlude facing the Presles Cliffs and the Bourne Gorge.
Examples of a full-day programme
Along the Waters of the Vercors
Morning: Guided tour of the Grotte de Choranche (1hr)
Lunchtime: Panoramic lunch at Brasserie Le Gournier (2hrs)
Afternoon: Guided tour of the Jardin des Fontaines Pétrifiantes in La Sône (1hr15) + cruise on board the Paddlewheel Boat "Royans Vercors" (1hr)
€52.10 /adult
Discovering the Underground World
Morning: Guided tour of the Grotte de Choranche (1hr)
Lunchtime: Panoramic lunch at Brasserie Le Gournier (2hrs)
Afternoon: Guided tour of the Grotte de Thaïs in Saint-Nazaire-en-Royans (1hr)
€? /adult
Around the Garden Sanctuary
Matin: Guided tour of the Jardin des Fontaines Pétrifiantes in La Sône (1hr15)
Lunchtime: Lunch at Restaurant Côté Jardin (2hrs)
Afternoon: Cruise on board the Paddlewheel Boat "Royans-Vercors" (departing La Sône, arriving Saint-Nazaire-en-Royans (1hr)
€38.90/adult
Around a Lunch Cruise
Morning: Guided tour of the Grotte de Thaïs in Saint-Nazaire-en-Royans (1hr)
Lunchtime: Lunch cruise on board the Paddlewheel Boat "Royans-Vercors", departing from Saint-Nazaire-en-Royans) (2hrs)
Afternoon: Guided tour of the Jardin des Fontaines Pétrifiantes in La Sône (1hr15)
€51.50 /adult
Adult Group booking request form