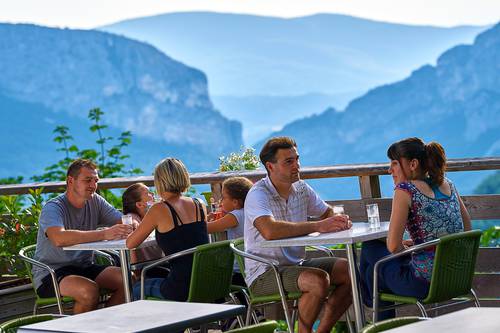 Bar and panoramic terrace
On a terrace boasting panoramic views, we serve hot and cold drinks, local beers and ice creams all year round – plus smoothies in summer.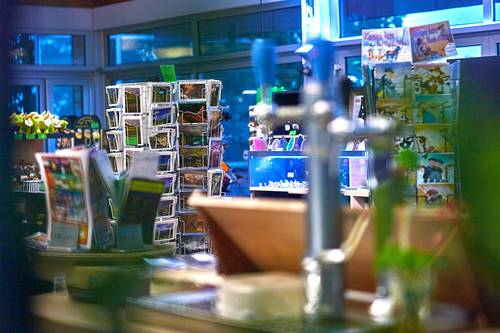 Our souvenir shop
We stock a wide selection of Grotte de Choranche branded items: postcards, magnets, children's games (especially about the prehistoric era), cuddly toys, collector's gems, and books about the world of the Grotte de Choranche.
The shop is next to the ticket office, and has the same opening hours.
Our toilet facilities
The Choranche site is equipped with new toilets, located next to the ticket office: there are men's toilets, women's toilets, and a baby changing area. 
These facilities are accessible to people with reduced mobility.
Toilets (without disabled access) are also available near the cavern entrance, but only during the summer period.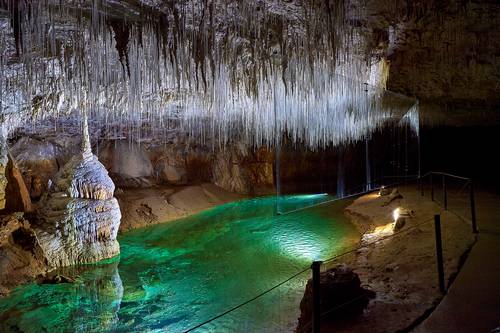 Parking
The Grotte de Choranche site has 200 free parking spaces for all visitors:
Keep your vehicle locked while you visit, and leave no valuables in sight.
Not found the info you need?