At the Grotte de Choranche : Brasserie Le Gournier 
The brasserie is closed for the 2023 season. We didn't manage to recrute a staff to re open it. Instead, we propose from may to september 2023, a snacking restauration.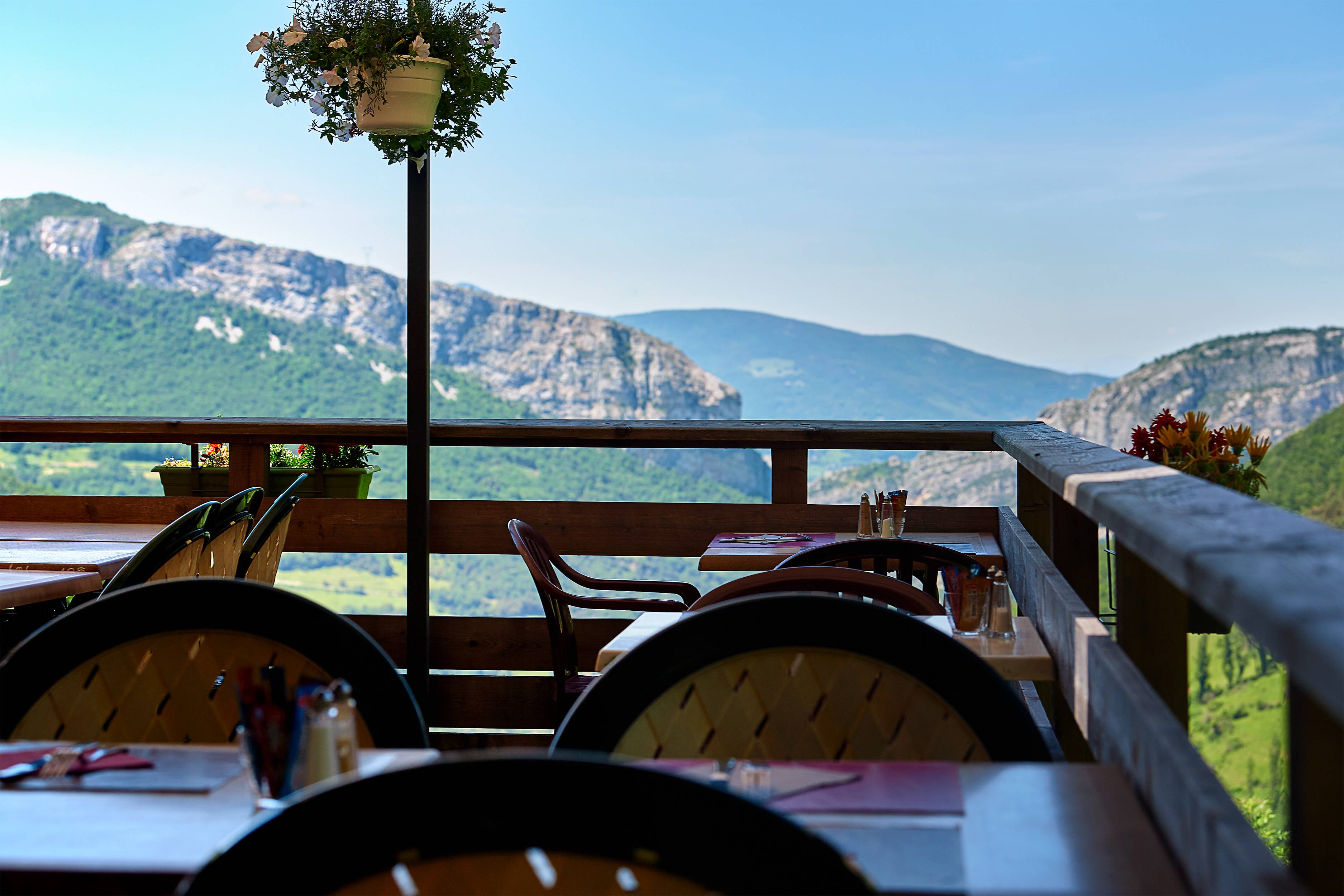 Opening of the snack bar Le Gournier
every weekend and bank holidays in May. 

Fast food in the Gournier Snack or on the Gournier terrace. 
We offer paninis (4 cheeses, chicken curry, ham and mozza) and vegetarian tacos. 
Hot and cold drinks, chips, ice creams and other desserts accompany our snack offer. 

Practical information : 
Payment options accepted: credit card, cheque, cash and luncheon vouchers. 
Le Gournier snack bar is open from 11.30am to 3pm (last service at 2.30pm) on weekends during bank holidays and public holidays in May.
Dogs are only allowed on the terrace, otherwise you can take your meal away. 
During the week, you can find our snacking offer at the bar, with the possibility to sit on the terrace bar only.
Picnicking at the Grotte de Choranche site
To safeguard this natural site, picnics are prohibited in our car park, outside the cavern, and on nearby paths.
Our terrace is available for bar customers to have a picnic
Our bar and its panoramic terrace are open all year round. 
Just a few kilometres from the Grotte de Choranche, you can enjoy the pleasant picnic area in the village of Choranche – or, a little further away, the picnic area in Pont-en-Royans, with a view of the hanging houses. Both picnic areas are by the River Bourne.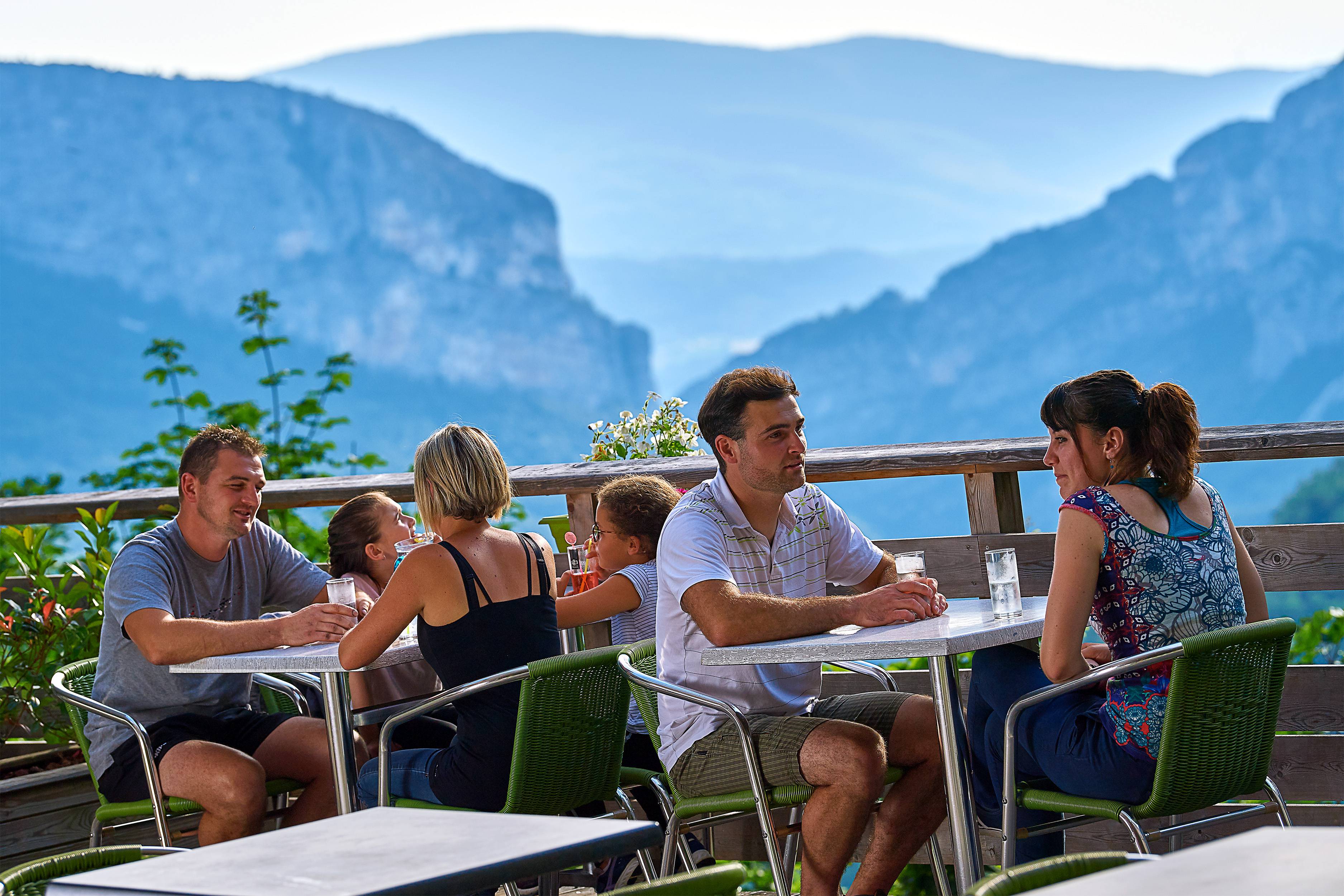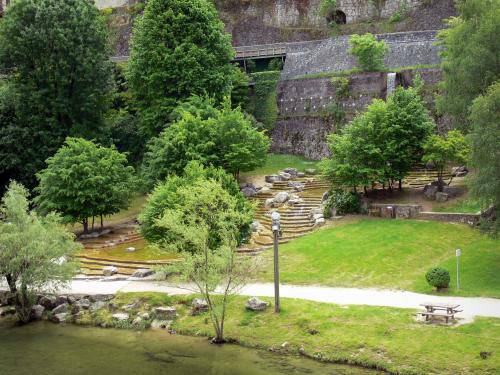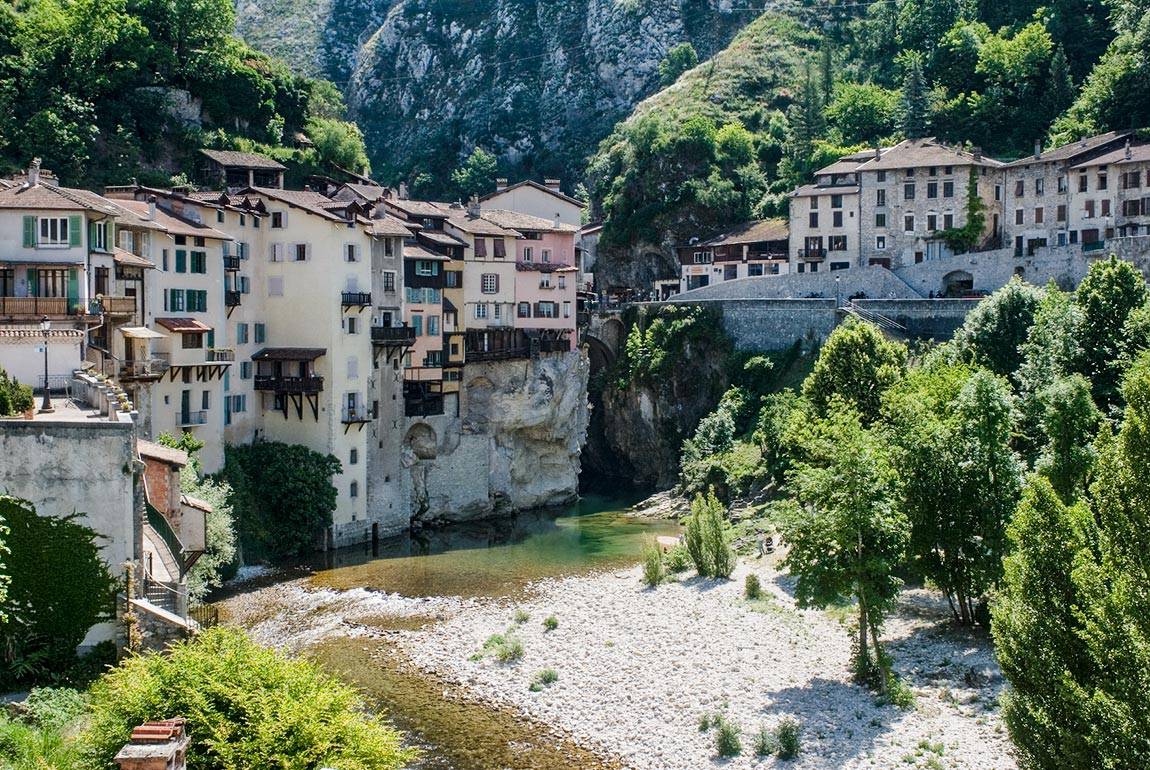 Places to eat near the Grotte de Choranche
To make the most of your stay in the Vercors, before or after your visit to the Grotte de Choranche, there are restaurants nearby that offer unbeatable views over the River Bourne Gorge: 
5 minutes away, on the road to the Grotte de Choranche: Cabane Café
10 minutes away, in the village of Choranche: la Terrasse du Grand Frêne and l'Hôtel-Restaurant le Jorjane
A 10 minutes, à la Balme de Rencurel, direction Villard-de-Lans : Hôtel-Restaurant de la Bourne
A 15 minutes, à Pont-en-Royans : Hôtel-Restaurant du Musée de l'Eau, Hôtel-Restaurant du Royans.
Culinary specialities of the Royans-Vercors area