At the Grotte de Choranche : Brasserie Le Gournier 
The brasserie is closed for the 2021 season.
In a warm and friendly atmosphere, enjoy home cooking with terroir ingredients such as Bleu du Vercors cheese, local ravioli, and Drôme caillette (rustic pork terrine). 
Open for lunch only.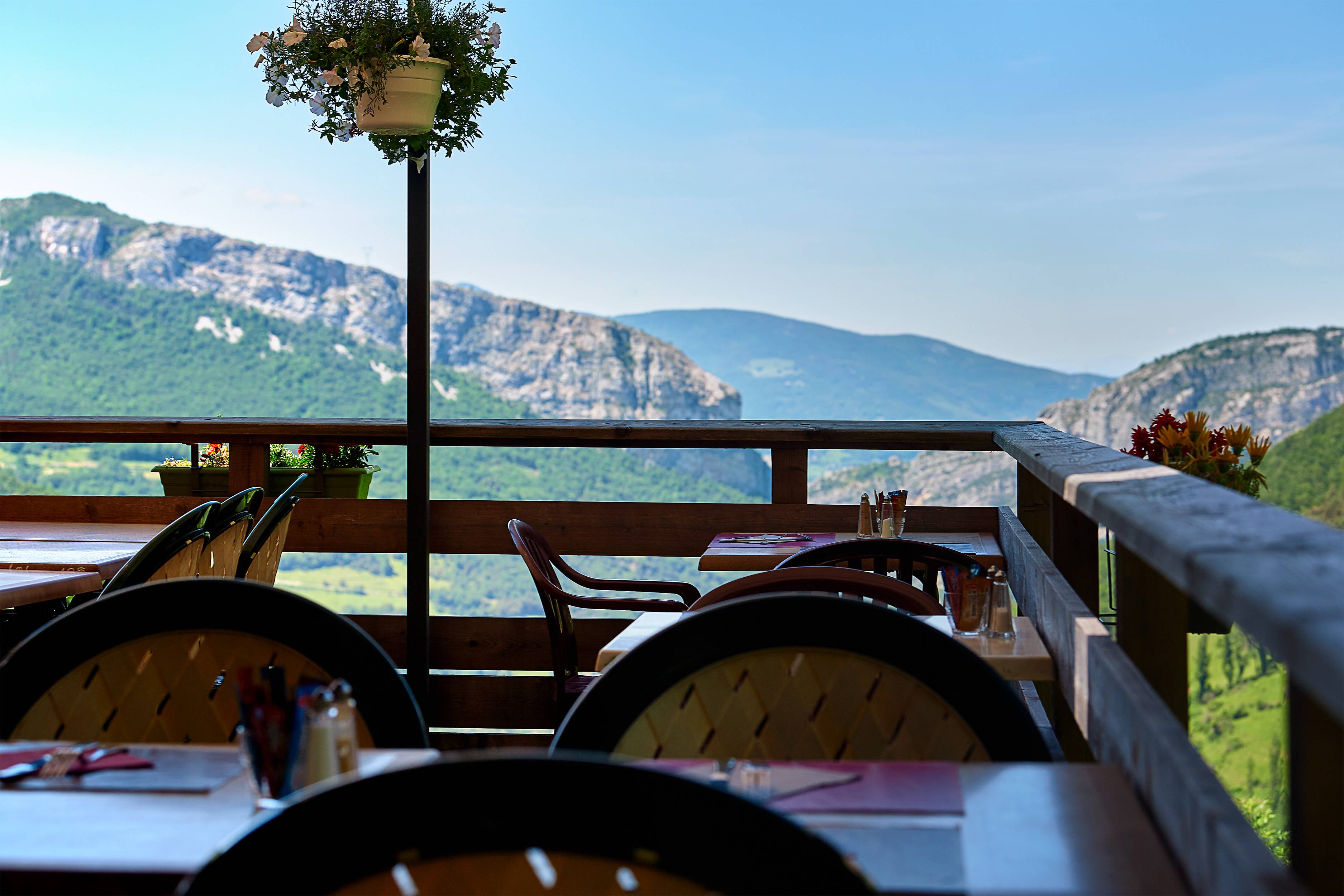 Picnicking at the Grotte de Choranche site
To safeguard this natural site, picnics are prohibited in our car park, outside the cavern, and on nearby paths.
Our terrace is available for bar customers to have a picnic
Our bar and its panoramic terrace are open all year round. 
Just a few kilometres from the Grotte de Choranche, you can enjoy the pleasant picnic area in the village of Choranche – or, a little further away, the picnic area in Pont-en-Royans, with a view of the hanging houses. Both picnic areas are by the River Bourne.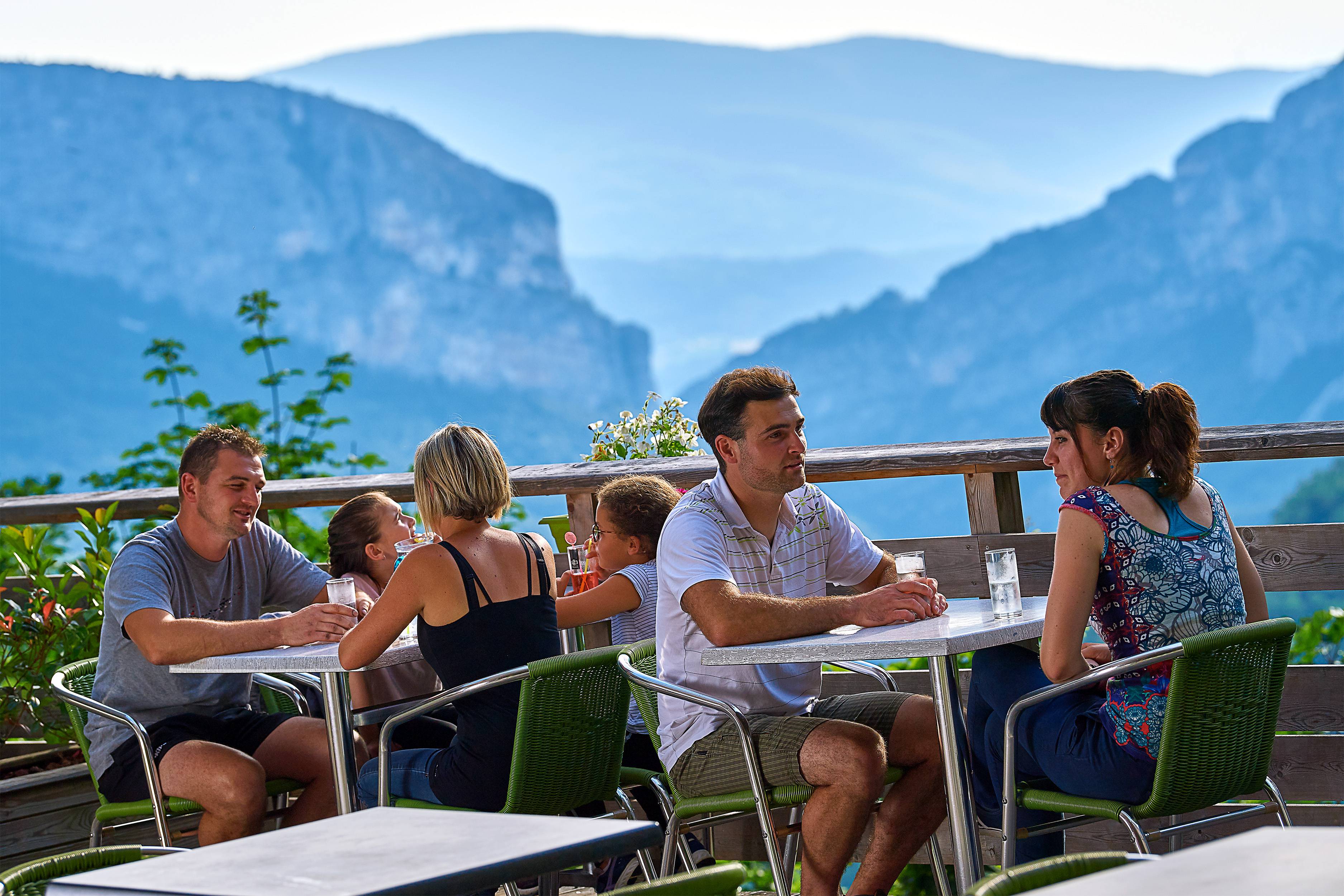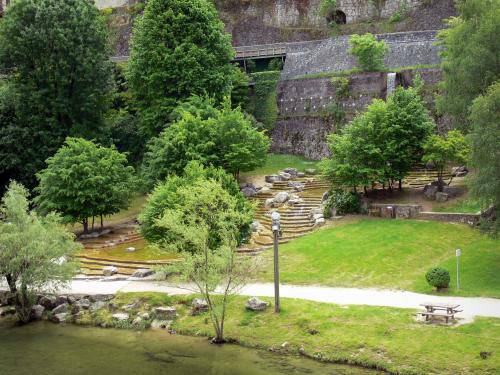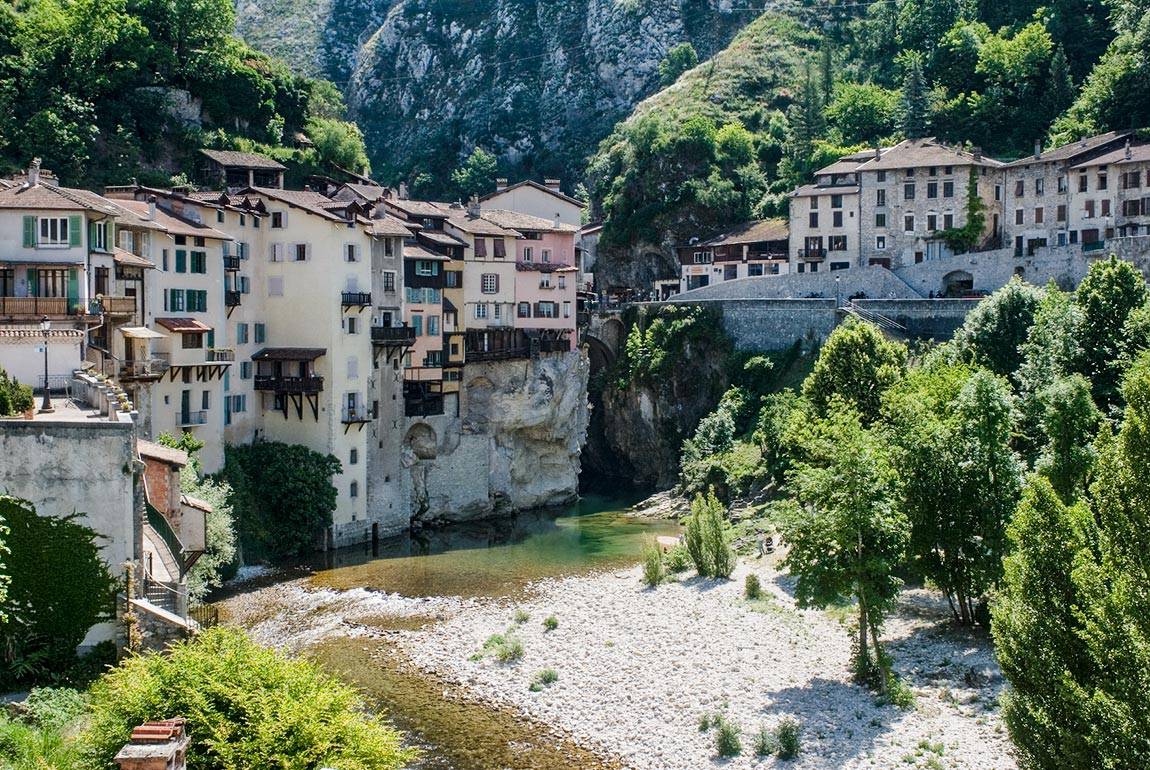 Places to eat near the Grotte de Choranche
To make the most of your stay in the Vercors, before or after your visit to the Grotte de Choranche, there are restaurants nearby that offer unbeatable views over the River Bourne Gorge: 
5 minutes away, on the road to the Grotte de Choranche: Cabane Café
10 minutes away, in the village of Choranche: la Terrasse du Grand Frêne and l'Hôtel-Restaurant le Jorjane
A 10 minutes, à la Balme de Rencurel, direction Villard-de-Lans : Hôtel-Restaurant de la Bourne
A 15 minutes, à Pont-en-Royans : Hôtel-Restaurant du Musée de l'Eau, Hôtel-Restaurant du Royans, Bar-Restaurant Le Picard
Culinary specialities of the Royans-Vercors area